Let us surprise you with the luxury of our Asia suite: the beach theme gives you the feeling of Bora Bora, a tropical island.
By the presence of a sauna, a very spacious bath and large shower room, you will find yourself in an oasis of peace.
Our Asia suite features tea and coffee making facilities, telephone, flat screen television, hairdryer, safe, free Wi-Fi and terrace.
This suite is accessible from the outside of the hotel.
Due to fire regulations it is forbidden tot burn candles in our hotelrooms.
Check in / Check out
You are welcome for check in from 2 PM. Early check in is possible based on availability, surcharge is €50,00.
Check out before 11 AM. If you wish to spend more time in your room, a late check out is possible, based on availability. We charge €50,00 for the Asia Suite until 3 PM.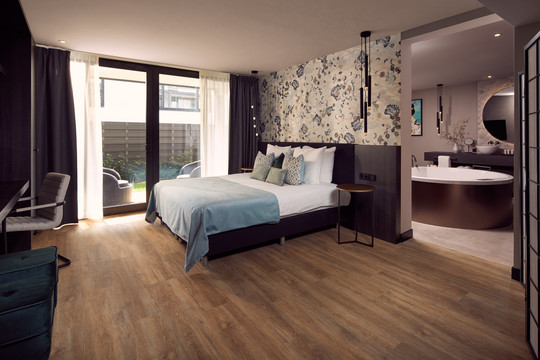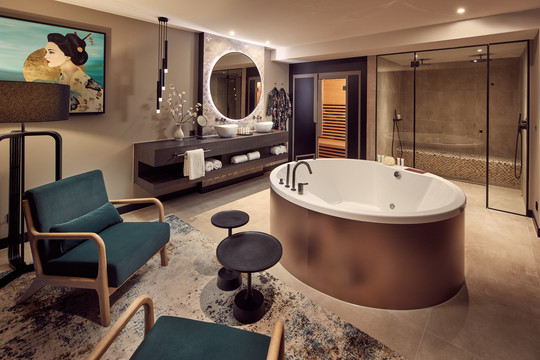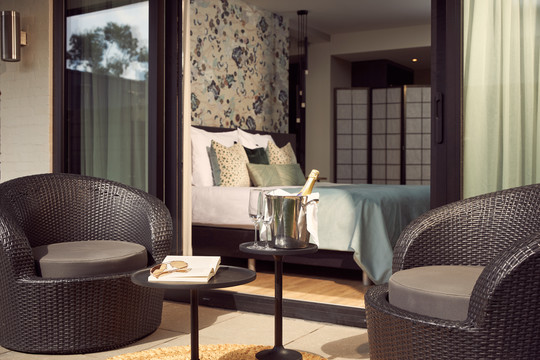 In this beautiful new suite you will undergo a complete wellness experience. This suite is equipped with all the luxury comforts such as two Mediasuite 4K smart TVs and a theme in Japanese atmospheres. Imagine, …