Suites
Luxury Japan Suite
In this beautiful new suite you will undergo a complete wellness experience. This suite is equipped with all the luxury comforts such as two Mediasuite 4K smart TVs and a theme in Japanese atmospheres. Imagine, you've just arrived and you want to relax. You can do this in our sauna for two people, after which you can take a delicious shower in our double steam shower. And what's better than to step into a nice warm bubble bath right after waking up?
Check-in / Check-out
Check-in from 2:00pm
Check-out until 11:00am
Deposit
To ensure the luxury and quality of our suites, we require a deposit of €200 when checking in to one of our suites. You can pay this deposit in cash, by PIN or by credit card authorization. During check-out your room will be checked on several points before the deposit is returned.
Note: in our hotel rooms it is not allowed to light candles, incense, etc., because of the fire hazard. In this room pets are not allowed. Would you like to stay overnight with your pet? Then book our comfort room.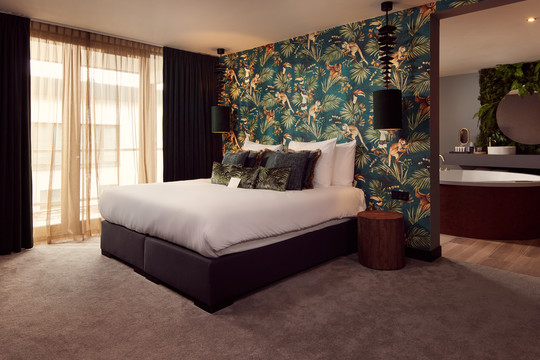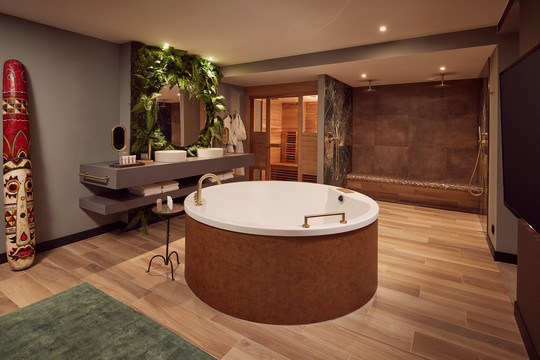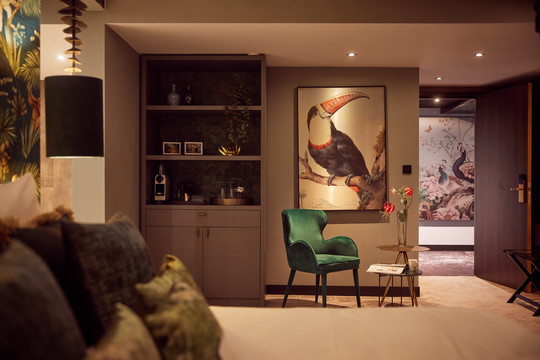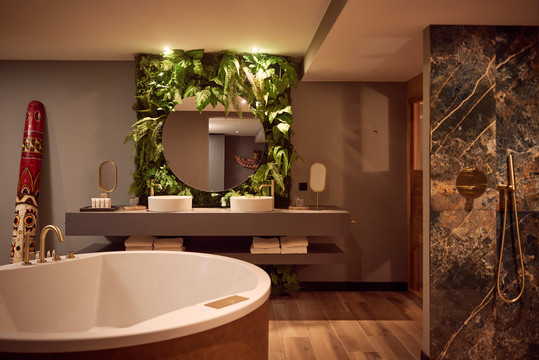 In our brand new Amazon Suite, you will imagine yourself in the jungle among all the plants and greenery. You can relax in the double whirlpool bath or enjoy the hot water in the double walk-in rain shower. Totally …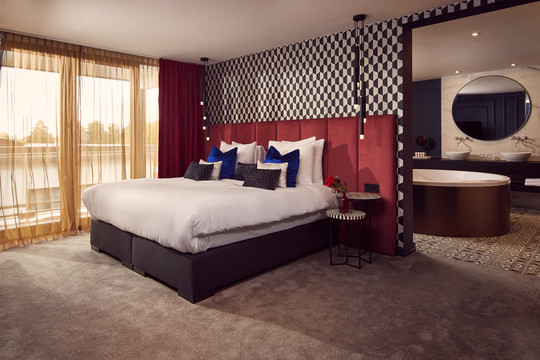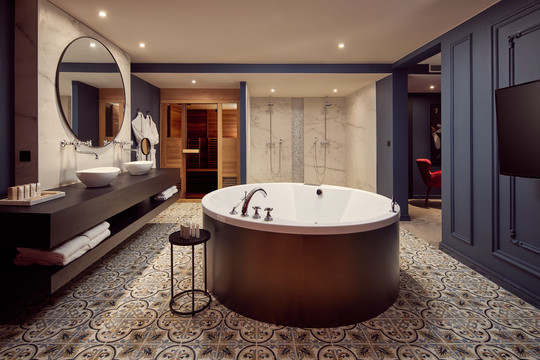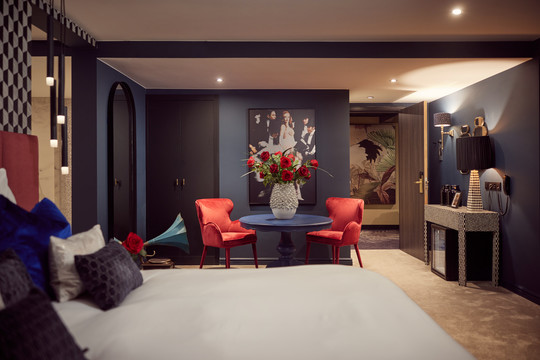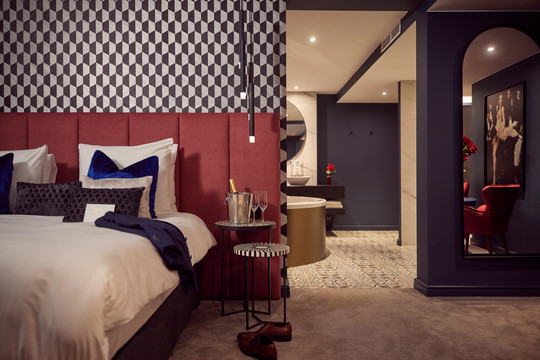 Bonjour! In our Paris Suite you will experience the charm of Paris. The suite is decorated with romantic vintage furniture and in the centre of the bathroom there is a large round double whirlpool bath for you to …