HOTEL TIEL IS OPEN
On the occasion of the press conference on October 13th you may have questions about your stay with us. We will gladly inform you about the way we organize our activities. In order to guarantee the safety and health of our guests and employees, we work according to the national guidelines of the RIVM. We kindly ask you to follow the government's mouth guard obligation. Everyone is welcome! We hope to welcome you soon in our safe and familiar environment.
Take a look at our measures:
---
RESTAURANT OPEN FOR HOTEL GUESTS
The restaurant is - according to government and RIVM guidelines - only open for hotel guests. As a hotel guest you are welcome to have breakfast or dinner in our restaurant.
The restaurant closes at 22.00 hours (the kitchen closes at 21.00 hours).
Keep 1.5 meters distance, both to our staff and other guests
Room service is available for breakfast, lunch and dinner (until 22.00 hrs.)
Additional measures as of 23 October
As of October 23, 2020, alcohol may no longer be served or consumed in our restaurant and in the Skybar after 20:00. Also, no alcoholic beverages will be brought into the room after 20:00 by the room service. At the reception there will also be no minibar packages sold after 20:00.
---
MEETINGS & CONFERENCES
The maximum number of people per room has been adjusted to 30, but when your group is larger, your meeting can continue! We have several rooms and have specialised in streaming & hybrid events for the past 6 months. Our sales department staff will be happy to discuss all possibilities with you.
Each room is laid out in such a way that guests can keep a distance of 1.5 metres from each other during a meeting, even during breaks, lunches and drinks times.
For more information regarding your reservation or for new room reservations, please contact our sales department: sales@tiel.valk.com or via telephone number: 0344 - 88 11 00.
---
FITNESS
The fitness is open. We ask our hotel guests to disinfect each device after use and to shower and change clothes in their own hotel room after exercise or relaxation. For more information on how to make use of these facilities, please contact reception.
SWIMMING POOL
The pool is open for hotel guests.
CASINO
Gran Casino Tiel will be open again from November 19! You don't have to make a reservation, so come and visit us.
---
SAFE AND COMFORTABLE
At Van der Valk, the health, safety and well-being of our guests and employees has the highest priority. In order to guarantee your health and safety, we would like to ask you to observe the following policy during your visit to our hotel:
Follow indicated walking direction and hygiene measures
Wear a mouth mask in the public space; you don't have to at the table or in your room
Keep 1.5 meters distance from other guests and employees
Do not shake hands with fellow guests or hotel staff
Wash your hands regularly and in accordance with RIVM guidelines
Use paper towels to dry your hands
Cough and sneeze in your elbow and turn away from fellow guests and hotel staff
Preferably pay with pin or contactless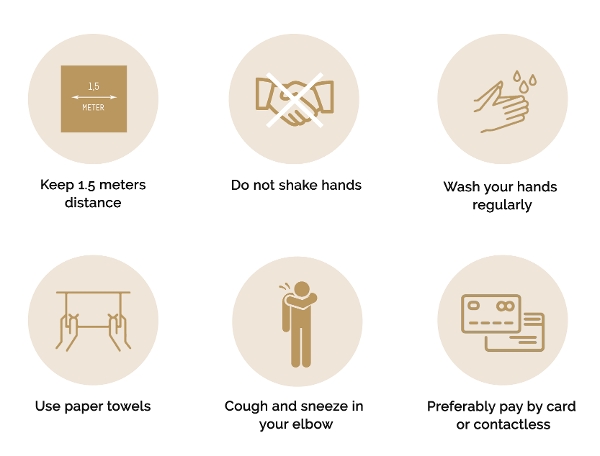 Do you have symptons of a cold, such as a runny nose, sneezing, sore throat, mild cough or increase to 38 degrees Celsius? Then we ask you to stay at home and not to come to the hotel.
We do everything we can to make your stay as safe and comfortable as possible. Thank you for your confidence in Van der Valk and we hope to welcome you in our hotel soon. If you have any questions, please do not hesitate to contact our reception.
With hospitable regards,
The Van der Valk family